Yachts what we do! Yachtsup is a full service company that can take the hassle out of yachting. Our company has been serving clients in South Florida,the Bahamas and Caribbean Sea for over 35 years. Located in the Yachting Capitol of the World we offer quick, safe, reliable and expertise service that you can always count on. We have a wide range of programs that can meet your boating needs including yacht sales and brokerage sales. Let us make you our next satisfied customer. Contact us for a free consultation.
We do whatever floats your boat! Charters are our specialty in South Florida. Captain and crew placement are available along with vessel relocation, management, deliveries and hands on training. We also provide Camera and support boats for the film/picture industry. Including marine props,location scouting,marine coordination,safety personel and local production companies. For years there's been a demand for fireboat training and hands on boat training which is a service we offer as well. From classroom to full live training we'll come to you! We have established reputable companies we refer for vessel transport, offshore fishing, catering, discounted marine supplies, yacht refinishing and complete diving and bottom services.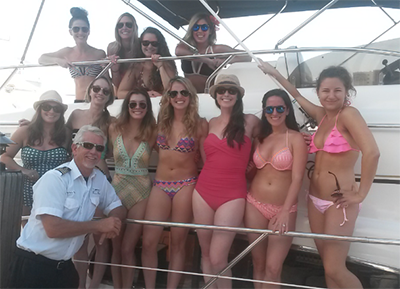 What's Up? Yacht's Up! Contact Captain Todd today for all your boating needs? Need a party boat? No problem! Want to buy a luxury yacht? No problem! Need to scout a location for your next film? No problem. Yacht's up does it all. Yachtsup Inc. is a South Florida Based Company that can meet any of your boating needs.From big to small we do it all. Whats up? Yachts Up!
Professional

Reliable

Dependable
Here Is What Some Our Clients Have To Say:
Yachtsup Managed my vessels for 21years in South Florida. They are a top notch company. They always got the job done and made yachting trouble free. A pleasure to do business with. I would highly recommend them.
Yachtsup is the best! Todd's very good at what he does. Never a worry, never a complaint. Very knowledgable and his experience shows. Great to work with. Yachtsup gave us many years of fun filled boating with our vessels.
Yachtsup came highly recommended. We have used them in South Florida and in New York. Captain Todd is the best. He's made our boating experiences a dream!
Captain Todd is fun and energetic and ensures our guests have an enjoyable and safe charter. He has been professional, reliable and dependable with us for many years. He uses sound judgment when confronted with unforeseen situations during a charter or when out on the water. Captain Todd receives positive feedback and is a great choice when selecting a Captain for your charter.
Yachtsup Is ready to serve your boating needs. Yachtsup.com has it all!
Contact us to discuss your needs and let our friendly staff help you.