Yacht's Up offers a one-of-a-kind, Camera Boat. 
Flat Cat – is available to service your marine filming needs. our custom 28 foot Manta Cat Camera Boat will satisfy even your most demanding movie needs as our experienced boating crew insures for the safety of all on board as our camera boat scouts the best location.
With its 20 foot retractable cat-walk, low profile camera seat in the bow and shaded aft deck with comfortable seating and table, the camera boat, Flat Cat, provides all the flexibility, stability and comfort to shoot stills, videos, movies and commercials.
Once you use the Flat Cat camera boat, you'll never go back! Our licensed, insured and professional crew has more than 25 years experience in these waters and can help your production company, movie studio or ad agency find that perfect shoot location here in South Florida, The Florida Keys and Bahamas.
Contact us today to reserve our camera boat for your next film on the waters of South Florida.
South Florida's Premier Camera Boat
20" Retractable Wings/Catwalks – Allows for greater flexibility for cameramen as well as boat safety.
Low Profile Camera Deck on Bow – Perfect for film shot at water level.
Shaded Aft Deck with Table for Director, cast and crew and also provides protection from the elements (remains comfortable at all times).
Our camera boat saves you time, money and headaches.
The camera boat has a four man Intercom System – Perfect for inter-crew communications
Camera boat features a Pop Up Dressing Room and Head (Allows for privacy)
Camera boat features an on Board, Integrated 140 Quart Cooler
Perfect for catering needs
Our camera boat is 100% Mobile – Can transport the boat to almost
Contact Captain Todd Fopiano to reserve the camera boat today!
(954) 816-0860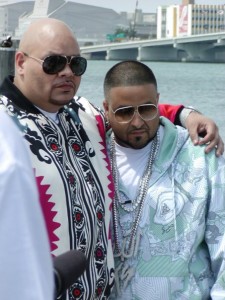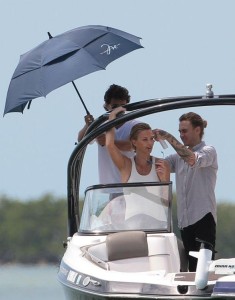 Yacht's Up Makes it Happen!